Wendt, LLP is not just a Company — We are family.  Learn more about Wendt Rigging and meet the dedicated team members working hard to keep our clients happy.
Wendt Times November 2019
Visit our Blog to see our latest edition of the Wendt Times.  Our Newsletter is published quarterly.  Keep up to date with what is new at Wendt Rigging.
Tim Allen
Northern District Manager
800-745-5407
Roger Blackburn
Sales
260-563-3161 ext. 223
Chris Stephens
Sales
260-563-3161 ext. 233
Kristi Ormsby
Accounting Manager
260-563-3161 ext. 222
Amy Wendt
Office Manager
260-563-3161 ext. 221
Megan Ellsworth
Northern District Office Manager
574-259-5407 ext. 311
Lisa Blocher
Compliance Quality Manager
260-563-3161 ext. 231
Ty-Ann Cantrell
Dispatch
260-563-3161 ext. 236
Have a Project in Mind?
Let's Get Moving!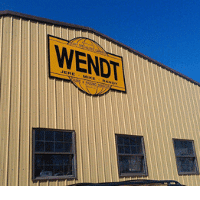 About Wendt Rigging
We have been serving industries Worldwide for 3 generations.  Let us help you with your next project.  There is no job too big or too small for Wendt Rigging.  From our friendly knowledgable sales staff to our expert Riggers, we have you covered for your next project.
Additionally, browse our website for our latest completed projects or conveniently Request A Quote and one of our sales team members will be in touch shortly.