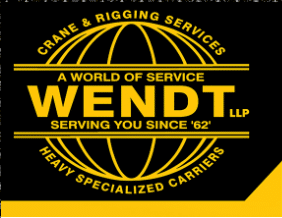 Key Skills
• Spend extended periods of time away from home office area
• Must be able to obtain and maintain class A CDL or management waiver
• Must be able to obtain and maintain CDL Physical card or management waiver
• Align level, and anchor machinery
• Attach loads to rigging to provide support or prepare them for moving, using hand and power tools
• Attach pulleys and blocks to fixed overhead structures such as beams, ceilings, and booms, using bolts and clamps
• Control movement of heavy equipment through narrow openings or confined spaces, using chain-falls, skates, gantry systems, and other equipment.
• Dismantle and store rigging equipment after use.
• Fabricate, set up, and repair rigging, supporting structures, hoists, and pulling gear, using hand and power tools.
• Assist in the maintenance, organization, and reconditioning or cleaning of all equipment and gear.
• Select gear such as cables, pulleys, and winches, according to load weights and sizes, facilities, and work schedules.
• Signal or verbally direct workers engaged in hoisting and moving loads, in order to ensure safety of workers and materials.
• Test rigging to ensure safety and reliability.
• Tilt, dip, and turn suspended loads to maneuver over, under, and/or around obstacles, using multi-point suspension techniques.
• Ability to read, document and communicate precision instrument readings.
• Communicate with customers and staff via cell phone, computer email or company specific software.
• Physically able to lift items in excess of 50 lbs, pass physicians physical and drug test.
• Attend and pass basic fork lift safety training.
• Complete DVIR's in a thorough and timely manner if operating vehicles in excess of 10,001 GVWR
• Complete pre and post trip inspections of all equipment.
• Comply with all IDOT, FMCSA laws, codes, and procedures when necessary.
Education and Experience
• High School diploma or GED
• 2-5 years experience with industrial equipment
• Ability to obtain CDL certification
• Ability to read precision instruments
Key Competencies
• Judgment
• Complete basic reports
• Communication skills
• Problem analysis and problem solving
• Teamwork
• Adaptability to customers and employers schedule