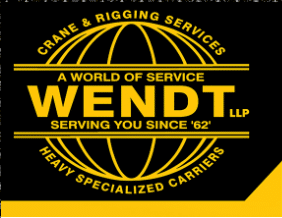 Key Skills
Spend extended periods of time away from home office.
Align, level, and anchor machinery.
Attach loads to rigging to provide support or prepare them for moving, using hand and power tools.
Attach pulleys and blocks to fixed overhead structures such as beams, ceilings, and booms, using bolts and clamps.
Control movement of heavy equipment through narrow openings or confined spaces, using chain falls, skates, gantry systems, and other equipment.
Dismantle and store rigging equipment after use.
Fabricate, set up, and repair rigging, supporting structures, hoists, and pulling gear, using hand and power tools.
Assist in the maintenance, organization, and reconditioning or cleaning of all equipment and gear.
Select gear such as cables, pulleys, and winches, according to load weights and sizes, facilities, and work schedules.
Signal or verbally direct workers engaged in hoisting and moving loads, in order to ensure safety of workers and materials.
Test rigging to ensure safety and reliability.
Tilt, dip, and turn suspended loads to maneuver over, under, and/or around obstacles, using multi-point suspension techniques.
Ability to read, document and communicate precision instrument readings.
Communicate with customers and staff via cell phone, computer email or company specific software.
Physically able to lift items in excess of 50 lbs, pass physicians physical and drug test.
Conduct training for Rigging Crew Members including safety and operations of equipment and policies.
Maintain schedule for multiple Crew Members while at home base and in the field.
Communicate with customers and management daily status of job progress, discrepancies, and open items.
Create detailed reports to specific aspects of job status, customer needs and employee needs.
Attend and pass advanced training in safety and operations of equipment and local and federal regulatory compliance. 
Complete DVIR's in a thorough and timely manner.
Complete pre and post trip inspections of all equipment.
Comply with all IDOT, FMCSA laws, codes, and procedures.
Education and Experience
Associates degree or 5-10 years of experience in specific industry
Extensive knowledge of rigging, crane and fork lift operation
Knowledge of resource planning
Competency reading and interpreting blueprints and drawings  
Ability to operate heavy machinery
Ability to weld, use cutting torch or plasma cutter
Ability to read precision instruments
Ability to create documentation both written and on computer
Key Competencies
Leadership
Quick and precise decision-making
Communicate information to subordinates
Presentation to customers
Plan and organize job site
Diagnose and interpret mechanical, electrical and hydraulic failure
Delegating tasks and responsibility
Teamwork
Adaptability & creativity to accomplish end goal